Successful stories and
feedback
I went to the city of Odessa on this date, I arrived by a flight of Lufthansa at this hour and I was glad to know that the services provided by your translators were appropriate, and the price fair. I expect to visit my beautiful Freudian soon.
Lars G, Germany, 2011
I have been a member of the website for a little over a month. I cancelled my membership because I found a woman that I am interested in and will continue to correspond with. I want to thank "Gloria Brides"for giving me the opportunity to meet the one that I would like to build a future with. Thank You.
Kevin F., UK, 2012
I decided to use this service because of lacking time for create my personal life Iam busy man and that was my way out. I got aquaintd with many ladies here but only one have stolen my heart..I visited her twice and now ia m waiting her to come to my city for my birthday and its great chance to make her closer to my family and my life…
Charles M., Australia, 2012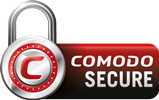 All transactions handled securely and discretely by Failsafe Payments Europe Ltd via eTicketsClub owned by Failsafe Payments Europe Ltd.
Please visit Failsafe Payments Europe Ltd our authorized sales agent.
Failsafe Payments Europe Ltd is the designated Reseller, E-ticket Supplier, Access Management Provider and Payment Processor for Gloria Brides
For billing support and/or customer service visit Failsafe Payments Europe Support center www.etclub.cc
For iPhone and iPad Apple devices
Thursday, November 03, 2016, 00:00
If you use iPhone or iPad on the base Android to enter our site please use the following Web Browsers which are compatible with Flash Video:
Instruction how to install Puffin browser on your Android or Apple device:
2. Download pufin browser from App Store or Google Play.
3. Wait until it download at your android or Apple device.
4. Find icon of puffin browser at your android or Apple device.
5. Click on it open browser and enter site https://gloriabrides.com
Kind regards,
Gloria Brides team.
Back