Successful stories and
feedback
I have never thought that its possible to find close person who lives so far from you..i've never used such services and now I realize that it was my mistake...Your website is a great ability for lonely hearts to find their second half. I am happy to be on this site!!
William D., USA,2012
I met Nataliya with the help of your site. She was one of the ladies I have corresponding with. But destiny is exists…and now I am the happiest person on the world. She is a woman of my dream…and your site makes dreams come true!!!
Thomas Sh., Germany, 2011
I ve never been a romantic person but now I do…and the distance and language barrier isnt a problem. Strong feelings can unite everybody. I am happy now and just want to thank your team for feeling such emotions…
Andrew S., USA, 2012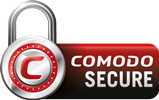 All transactions handled securely and discretely by Failsafe Payments Europe Ltd via eTicketsClub owned by Failsafe Payments Europe Ltd.
Please visit Failsafe Payments Europe Ltd our authorized sales agent.
Failsafe Payments Europe Ltd is the designated Reseller, E-ticket Supplier, Access Management Provider and Payment Processor for Gloria Brides
For billing support and/or customer service visit Failsafe Payments Europe Support center www.etclub.cc
Phone translation
Phone translation service
allows you to hear the voice of your Lady. The interpreter will provide high quality translation.
Phone reservation
To increase the chance that the Lady will be available at the time of the call, our Russian interpreter will call the Lady prior to your scheduled conference call to verify the calling time. You pay only for the translation services - 5 coins per minute.

How it works:
Enter the call date, time, Lady's ID number, and your phone number in Reservation Form. (you will find it in your profile page in the "Services")
You need to have at least 50 coins deposit on your account for the minimum calling time of 10 minutes. If you want to speak to your beloved more, purchase the coins in advance.
At the appointed time our interpreter will call you and then, with our interpreter on the line, your call will be placed to the Lady.
The Lady will talk with you if she won't be busy. If she'll be busy, we'll offer you a more convenient time for your call.
Do't forget to take the time difference and availability of this service. This service is available Monday through Friday (10:00 am – 10:00 pm Kiev Time) and Saturday and Sunday (11:00 am – 10:00 pm Kiev Time).

Back