Successful stories and
feedback
This is Patrick, I was a client of yours several months ago. I enjoyed your services very much and would like again the chance to say thank you very much.  Viktoria and I are happy to say that we have now been happily together  and our relationship grows stronger everyday.
Thanks Again
Patrick S., Australia
I want to  say thank all your team for your great service. You creates all conditions for convenient using all applications and prices are much cheaper  ..it makes you differ from many other sites
 You are like Cupidons  and your mission is to connect lonely hearts together …Thank you once again. Keep up your good work!!!
Michael R., Australia
I met a beautiful lady who took the time to show me around, helped me get use to your cultures and talk. In the short time of my visit I communicated with this wonderful girl to a depth I never have before. The beauty, innocence, fun, openness and genuine honesty would be words to describe what I felt!  Her name is Marina.  I have never met such a wonderful person before! And believe me the women of Ukraine stand out more in my memory than others...and I've done a fair amount of traveling.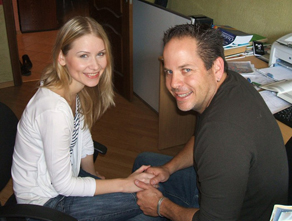 Darrell C., Canada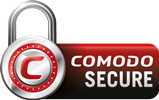 All transactions handled securely and discretely by Failsafe Payments Europe Ltd via eTicketsClub owned by Failsafe Payments Europe Ltd.
Please visit Failsafe Payments Europe Ltd our authorized sales agent.
Failsafe Payments Europe Ltd is the designated Reseller, E-ticket Supplier, Access Management Provider and Payment Processor for Gloria Brides
For billing support and/or customer service visit Failsafe Payments Europe Support center www.etclub.cc
Phone translation
Phone translation service
allows you to hear the voice of your Lady. The interpreter will provide high quality translation.
Phone reservation
To increase the chance that the Lady will be available at the time of the call, our Russian interpreter will call the Lady prior to your scheduled conference call to verify the calling time. You pay only for the translation services - 5 coins per minute.

How it works:
Enter the call date, time, Lady's ID number, and your phone number in Reservation Form. (you will find it in your profile page in the "Services")
You need to have at least 50 coins deposit on your account for the minimum calling time of 10 minutes. If you want to speak to your beloved more, purchase the coins in advance.
At the appointed time our interpreter will call you and then, with our interpreter on the line, your call will be placed to the Lady.
The Lady will talk with you if she won't be busy. If she'll be busy, we'll offer you a more convenient time for your call.
Do't forget to take the time difference and availability of this service. This service is available Monday through Friday (10:00 am – 10:00 pm Kiev Time) and Saturday and Sunday (11:00 am – 10:00 pm Kiev Time).

Back