Successful stories and
feedback
I want to share my happiness ..I have never thought that my life will turn this way but I have met a beautiful lady here. Her profile has caught my eyes ..we started to communicate and my feelings grew with every message and soon I realized that I fell in love with her..She is my ideal...! I am going to ask her to marry me !
My appreciation!
Alan S., Norway, 2012
I would like to extend my sincerest appreciation and thanks to you and your agency for all the assistance and advice rendered. As things stand, you have proven to be reliable, trustworthy and very efficient. Hopefully, I will get to meet with you and the people your agency in the near future and then I will show my appreciation in person. This is just a short note to encourage you to keep-up the good work.
Have a pleasant evening and all the best.
Tony B., USA, 2012
I decided to use this service because of lacking time for create my personal life Iam busy man and that was my way out. I got aquaintd with many ladies here but only one have stolen my heart..I visited her twice and now ia m waiting her to come to my city for my birthday and its great chance to make her closer to my family and my life…
Charles M., Australia, 2012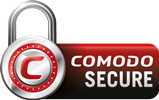 All transactions handled securely and discretely by Failsafe Payments Europe Ltd via eTicketsClub owned by Failsafe Payments Europe Ltd.
Please visit Failsafe Payments Europe Ltd our authorized sales agent.
Failsafe Payments Europe Ltd is the designated Reseller, E-ticket Supplier, Access Management Provider and Payment Processor for Gloria Brides
For billing support and/or customer service visit Failsafe Payments Europe Support center www.etclub.cc
For partners
If you want to cooperate with our company, please fill the form or write on gloriabridesdating@gmail.com and in 24 hours we will send you "login", and if our conditions will be suitable for you, we will register your agency in our partner's program.
Back