Successful stories and
feedback
This is Patrick, I was a client of yours several months ago. I enjoyed your services very much and would like again the chance to say thank you very much. Viktoria and I are happy to say that we have now been happily together and our relationship grows stronger everyday.
Thanks Again
Patrick S., Australia, 2012
I have visited Ukraine several times and met with women from Odessa, Mykolaiv and Kyiv. But I it wasn't something special for me… I have already lost my hope to find somebody special…and then I've met Svetlana. She is the sweetest lady I've ever known. We had chats for about three months and I realized that she is the reason of my next visit to Ukraine) Now I am waiting for my vacation and going to visit your country again
Rob J., UK, 2011
I met a beautiful lady who took the time to show me around, helped me get use to your cultures and talk. In the short time of my visit I communicated with this wonderful girl to a depth I never have before. The beauty, innocence, fun, openness and genuine honesty would be words to describe what I felt! Her name is Marina. I have never met such a wonderful person before! And believe me the women of Ukraine stand out more in my memory than others...and I've done a fair amount of traveling.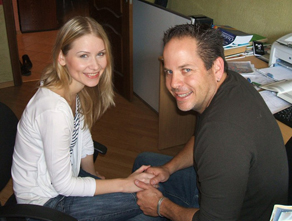 Darrell C., Canada, 2012

All transactions handled securely and discretely by Failsafe Payments Europe Ltd via eTicketsClub owned by Failsafe Payments Europe Ltd.
Please visit Failsafe Payments Europe Ltd our authorized sales agent.
Failsafe Payments Europe Ltd is the designated Reseller, E-ticket Supplier, Access Management Provider and Payment Processor for Gloria Brides
For billing support and/or customer service visit Failsafe Payments Europe Support center www.etclub.cc
For partners
If you want to cooperate with our company, please fill the form or write on gloriabridesdating@gmail.com and in 24 hours we will send you "login", and if our conditions will be suitable for you, we will register your agency in our partner's program.
Back