Successful stories and
feedback
I am genuinely impressed with your cooperation and willingness to help, answer questions etc. Unfortunately, most websites are not very personal and do not help or answer questions in detail based on my limited experience. So its a pleasant surprise to deal with you.
Brian M., USA
I want to personally thank you for your services. The Ukrainian people I met were wonderful people.  I can say only good things about Gloria Brides Team.  They provided me with the necessary information so I could make informed decisions about the ladies I met.
At all times, your staff had my interests and welfare as their top priorities.  In regards to the ladies I met, they were all beautiful, very attractive women.
I would highly recommend Gloria Brides because it is truly a service oriented business.
Carl S., USA
To be honest I started to use this site just because of my natural curiosity. .lol  But then everything changed.  After couple month of exchanging mails and chatting with a lady I came to Kharkov to meet her. It was my first visit to Ukraine. We had a great time together.  Caffe, walking through the park,  ropeway was also exciting and romantic.  I spent one week in Kharkov and we met only twice because of her work but it was the best days ever. I was happy like a kid;-) I hope our relationship will lead us to something beautiful now… 
Steve H., UK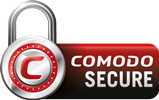 All transactions handled securely and discretely by Failsafe Payments Europe Ltd via eTicketsClub owned by Failsafe Payments Europe Ltd.
Please visit Failsafe Payments Europe Ltd our authorized sales agent.
Failsafe Payments Europe Ltd is the designated Reseller, E-ticket Supplier, Access Management Provider and Payment Processor for Gloria Brides
For billing support and/or customer service visit Failsafe Payments Europe Support center www.etclub.cc
Contact Us
If you have any questions write us at gloriabridesdating@gmail.com
or call us at +1 (217) 636 4679


If you already registered and you have some suggestions or complaints, you may
write a letter to site administration here.
e-mail: gloriabridesdating@gmail.com (main admin)
second email: info@gloriabrides.com
Office Adress: Gloria Brides Limited,400 N Michigan Ave,Chicago, ILh
Second office adress:Gloria Brides Limited Borispolskaya 9 ,Kiev.
Back