Successful stories and
feedback
I want to share my happiness ..I have never thought that my life will turn this way but I have met a beautiful lady here. Her profile has caught my eyes ..we started to communicate and my feelings grew with every message and soon I realized that I fell in love with her..She is my ideal...! I am going to ask her to marry me !
My appreciation!
Alan S., Norway, 2012
I have been using "Gloria Brides" for some time now and in November I met a young lady on here. We had been exchanging emails for about two months before we met for the first time. We'd both been single for around two years. I was the first person she met from "Gloria Brides".... As for the future... there is one, and we will see what it brings us.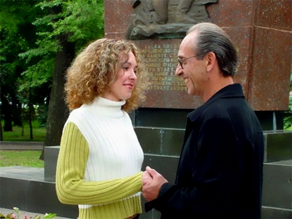 Chris D., UK, 2012
Dear staff of "Gloria Brides" thanks you so much for your hospitality and professionalism during my visit. It is very much appreciated. I like the way your agency operates.
Tom B., USA, 2012

All transactions handled securely and discretely by Failsafe Payments Europe Ltd via eTicketsClub owned by Failsafe Payments Europe Ltd.
Please visit Failsafe Payments Europe Ltd our authorized sales agent.
Failsafe Payments Europe Ltd is the designated Reseller, E-ticket Supplier, Access Management Provider and Payment Processor for Gloria Brides
For billing support and/or customer service visit Failsafe Payments Europe Support center www.etclub.cc
Contact Us
If you have any questions write us at gloriabridesdating@gmail.com
or call us at +1 (217) 636 4679


If you already registered and you have some suggestions or complaints, you may
write a letter to site administration here.
e-mail: gloriabridesdating@gmail.com (main admin)
second email: info@gloriabrides.com
Office Adress: Gloria Brides Limited,400 N Michigan Ave,Chicago, ILh
Second office adress:Gloria Brides Limited Borispolskaya 9 ,Kiev.
Back