Successful stories and
feedback
I want to thank you all for your help with my relationship with Anna.  I am proud to have been a client of yours and I would certainly recommend your agency to any and all men that seek to find a wife from the Ukraine.  Victoria and I had been in communication for almost a year before my visit.  She is a dream come true for me and I am so happy to now call her my beloved. All best!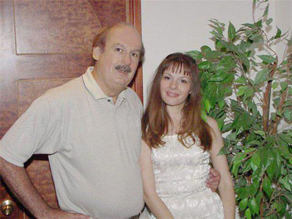 Steve P., UK
I am genuinely impressed with your cooperation and willingness to help, answer questions etc. Unfortunately, most websites are not very personal and do not help or answer questions in detail based on my limited experience. So its a pleasant surprise to deal with you.
Brian M., USA
I have found the agency's staff to be very competent. All of them are very friendly and kind. The lady I met is the nicest and prettiest woman in my life.
Marc F., Norway