Successful stories and
feedback
I was suspicious at first the concept of online dating, but without your help I would have never met the most wonderful woman God ever created. I should only say to everyone: take a chance. You have nothing to lose, and everything to gain!  So I have now started to plan my next trip to meet Ludmilla again.  So I will use your agency also to help me in the future to keep in contact with her.
                                                                                                       `
Daniel P., Canada
I want to share my happiness ..I have never thought that  my life  will turn this way but I have met a beautiful lady here. Her profile has caught my eyes ..we started to communicate  and my feelings grew with every message  and soon I realized that I fell in love with her..She is my ideal...! I am going to ask her to  marry me !
My appreciation!
Alan S., Norway
I want to thank you for helping introduce me to the woman that I know I will spend the rest of my life with. Elena and I met on this site in November of 2011. She was the first and the only woman I wrote to on this site. If it had not been for your service we would have never met. I would strongly recommend that anyone looking to visit Ukraine to find their soul mate they will not regret that decision!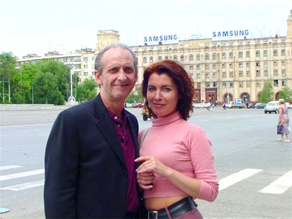 Ron D., Australia