Successful stories and
feedback
I have been using Gloria Brides for some time… There are a lot of pretty women here and it was hard to choose.. LOL but it was happened… We had been exchanging email for several months and now our communication getting to the next level and now other ladies don't even exist for me…
John B., Canada
I have found the agency's staff to be very competent. All of them are very friendly and kind. The lady I met is the nicest and prettiest woman in my life.
Marc F., Norway
I decided to use this service because of lacking time for create my personal life Iam busy man and that was my way out.  I got aquaintd with many ladies here but only one have stolen my heart..I visited her twice and now ia m waiting her to come to my city for my birthday and its great chance to make her closer to my family and my life…
Charles M., Australia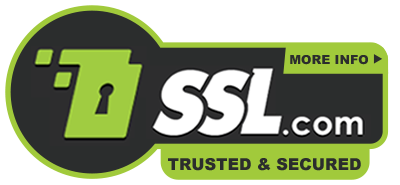 Successful stories and feedback
I went to the city of Odessa on this date, I arrived by a flight of Lufthansa at this hour and I was glad to know that the services provided by your translators were appropriate, and the price fair. I expect to visit my beautiful Freudian soon.
Lars G, Germany
I was weary at first to use the services of any agency , but I can tell you I'm glad I did, I have met the woman of my dreams ,and everything is going very well thanks you It was the best money I have spend services!
Peter P, Mexico
Dear sir , I am back in Australia
And I'm already thinking about coming back soon I had the best time of my life in my visit to your country, all the girls were great and the staff excellent mate!e!
Steve T, Australia
I met Nataliya with the help of your site. She was one of the ladies I have corresponding with.  But destiny is exists…and now I am the happiest person on the world.  She is a woman of my dream…and your site makes dreams come true!!!
Thomas Sh., Germany
To be honest I started to use this site just because of my natural curiosity. .lol  But then everything changed.  After couple month of exchanging mails and chatting with a lady I came to Kharkov to meet her. It was my first visit to Ukraine. We had a great time together.  Caffe, walking through the park,  ropeway was also exciting and romantic.  I spent one week in Kharkov and we met only twice because of her work but it was the best days ever. I was happy like a kid;-) I hope our relationship will lead us to something beautiful now… 
Steve H., UK
I have visited Ukraine several times and met with women from Odessa, Mykolaiv and Kyiv.  But I it wasn't something special for me… I have already lost my hope to find somebody special…and then I've met Svetlana.  She is the sweetest lady I've ever known. We had chats for about three months and I realized that she is the reason of my next visit to Ukraine)  Now I am waiting for my vacation and going to visit your country again
Rob J., UK
I ve never been a romantic person but now I do…and the distance and language barrier isnt a problem.  Strong feelings can unite everybody.  I am happy now and just want to thank your team for feeling such emotions…
Andrew S., USA
I have been using Gloria Brides for some time… There are a lot of pretty women here and it was hard to choose.. LOL but it was happened… We had been exchanging email for several months and now our communication getting to the next level and now other ladies don't even exist for me…
John B., Canada
I want to  say thank all your team for your great service. You creates all conditions for convenient using all applications and prices are much cheaper  ..it makes you differ from many other sites
 You are like Cupidons  and your mission is to connect lonely hearts together …Thank you once again. Keep up your good work!!!
Michael R., Australia
Firstly I had  a bit suspicious attitude to all these marriage agencies dut Im risky guy  . I decided to try and it was one of the best decisions I've  evr  made.  I dreamt about meeting smd special for me…my beloved..I think I have already found her. .My dearest lady Viktoria..
Ron C., New Zeland
I decided to use this service because of lacking time for create my personal life Iam busy man and that was my way out.  I got aquaintd with many ladies here but only one have stolen my heart..I visited her twice and now ia m waiting her to come to my city for my birthday and its great chance to make her closer to my family and my life…
Charles M., Australia
I want to share my happiness ..I have never thought that  my life  will turn this way but I have met a beautiful lady here. Her profile has caught my eyes ..we started to communicate  and my feelings grew with every message  and soon I realized that I fell in love with her..She is my ideal...! I am going to ask her to  marry me !
My appreciation!
Alan S., Norway
My friend told me about your agency and I decided to try my luck…I'ave always heard stories about Ukrainian lady's beauty  and now I can confirm this statement!!!;-)  now I communicate with two beautiful ladies from Simferopol and Kyiv..I am going to meet them in real and I hope my destiny is not far from me now….
Ben J., USA
I have never thought that its possible to find close person who lives so far from you..i've never used such services and now I realize that it was my mistake...Your website is a great ability for lonely hearts to find their second half. I am happy  to be on this site!!
William D., USA
I want to thank you for helping introduce me to the woman that I know I will spend the rest of my life with. Elena and I met on this site in November of 2011. She was the first and the only woman I wrote to on this site. If it had not been for your service we would have never met. I would strongly recommend that anyone looking to visit Ukraine to find their soul mate they will not regret that decision!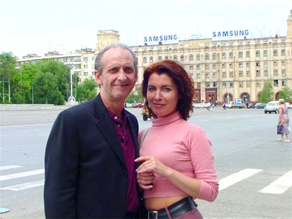 Ron D., Australia
I met a beautiful lady who took the time to show me around, helped me get use to your cultures and talk. In the short time of my visit I communicated with this wonderful girl to a depth I never have before. The beauty, innocence, fun, openness and genuine honesty would be words to describe what I felt!  Her name is Marina.  I have never met such a wonderful person before! And believe me the women of Ukraine stand out more in my memory than others...and I've done a fair amount of traveling.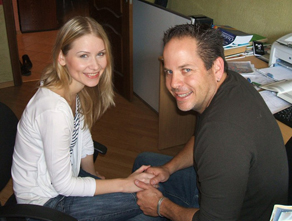 Darrell C., Canada
I want to thank you all for your help with my relationship with Anna.  I am proud to have been a client of yours and I would certainly recommend your agency to any and all men that seek to find a wife from the Ukraine.  Victoria and I had been in communication for almost a year before my visit.  She is a dream come true for me and I am so happy to now call her my beloved. All best!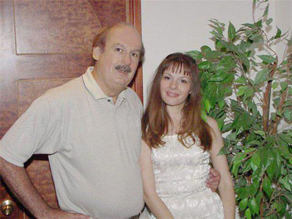 Steve P., UK
Thank you for helping me to find my beloved woman OLena. She was posted on your site and she and I have corresponded seriously for almost six months before meeting and now learning much about each other. Each time that she and I talked, we have become closer to each other. I am planning on going to the Ukraine to see her again and I am looking forward to her visiting me. Elena is everything that I have been dreaming about. Thanks to you and your web site!!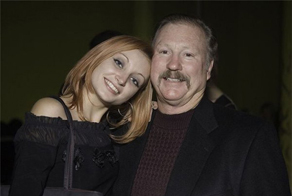 Tim R., USA
I find this hard to put into words but I have never been so happy in my life!! I have't had such a feeling for a long. I found my happiness here on your site so you improved your words that "your happiness is our job" ;)  You do your job extremely good! Her name is Irina.  We met almost a year ago and now are in a relationship.  I hope that this will lead us to something beautiful.  Thank you and good luck!!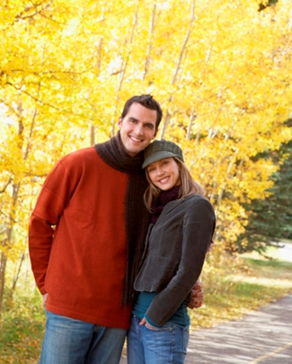 Phillip C., Australia
I want to personally thank you for your services. The Ukrainian people I met were wonderful people.  I can say only good things about Gloria Brides Team.  They provided me with the necessary information so I could make informed decisions about the ladies I met.
At all times, your staff had my interests and welfare as their top priorities.  In regards to the ladies I met, they were all beautiful, very attractive women.
I would highly recommend Gloria Brides because it is truly a service oriented business.
Carl S., USA
I have been using "Gloria Brides" for some time now and in November I met a young lady on here. We had been exchanging emails for about two months before we met for the first time. We'd both been single for around two years. I was the first person she met from "Gloria Brides".... As for the future... there is one, and we will see what it brings us.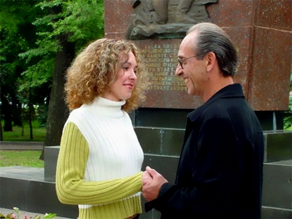 Chris D., UK
I want to thank you for insisting that I try again and for introducing me to such a wonderful woman. We have so much in common; it is like I have known her all of my life. I am sending you a  photo of us and I will always be happy to help you if you have anyone that needs to have proof that you take care of your clients.  I think you are the greatest and without you I could not have found the love of my life. Thank you Thank you...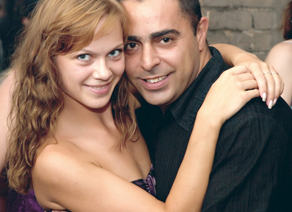 Richard A., USA
I would like to extend my sincerest appreciation and thanks to you and your agency for all the assistance and advice rendered. As things stand, you have proven to be reliable, trustworthy and very efficient. Hopefully, I will get to meet with you and the people your agency in the near future and then I will show my appreciation in person. This is just a short note to encourage you to keep-up the good work.
Have a pleasant evening and all the best.
Tony B., USA
I was suspicious at first the concept of online dating, but without your help I would have never met the most wonderful woman God ever created. I should only say to everyone: take a chance. You have nothing to lose, and everything to gain!  So I have now started to plan my next trip to meet Ludmilla again.  So I will use your agency also to help me in the future to keep in contact with her.
                                                                                                       `
Daniel P., Canada
I came to Kiev, first time in March, after couple months of exchanging emails.  I was hoping to find a female friend, see a lady I was corresponding to in real, learn some Russian, and do some sightseeing…     I met my lady the first day, and it had been wonderful.  We had a chat in a cafe and we took a walk into a park together. She had a beautiful smile, and her eyes were so happy, I asked her for a phone number and since then we keep in touch.
I want to thank your team for this exciting meeting!!
Martin L., USA
This is Patrick, I was a client of yours several months ago. I enjoyed your services very much and would like again the chance to say thank you very much.  Viktoria and I are happy to say that we have now been happily together  and our relationship grows stronger everyday.
Thanks Again
Patrick S., Australia
Dear staff of "Gloria Brides" thanks you so much for your hospitality and professionalism during my visit. It is very much appreciated. I like the way your agency operates.
Tom B., USA
Just  a short note to say thank you!! The woman I asked to meet came with a serious purpose and was interested in changing her life. Nataliya and I found our mutual interests and attraction in each other. Our correspondence led to a second visit that confirmed we were meant for each other. 
Jason T., USA
I have found the agency's staff to be very competent. All of them are very friendly and kind. The lady I met is the nicest and prettiest woman in my life.
Marc F., Norway
I thank the whole team of the agency for arranging meetings with beautiful girls from Kherson. I wish them good luck and maybe will see them soon.
Pierre A., UK
I am genuinely impressed with your cooperation and willingness to help, answer questions etc. Unfortunately, most websites are not very personal and do not help or answer questions in detail based on my limited experience. So its a pleasant surprise to deal with you.
Brian M., USA
I have been a member of the website for a little over a month. I cancelled my membership because I found a woman that I am interested in and will continue to correspond with. I want to thank  "Gloria Brides"for giving me the opportunity to meet the one that I would like to build a future with. Thank You.
Kevin F., UK