Successful stories and
feedback
I have been using Gloria Brides for some time… There are a lot of pretty women here and it was hard to choose.. LOL but it was happened… We had been exchanging email for several months and now our communication getting to the next level and now other ladies don't even exist for me…
John B., Canada, 2012
I have found the agency's staff to be very competent. All of them are very friendly and kind. The lady I met is the nicest and prettiest woman in my life.
Marc F., Norway, 2012
I ve never been a romantic person but now I do…and the distance and language barrier isnt a problem. Strong feelings can unite everybody. I am happy now and just want to thank your team for feeling such emotions…
Andrew S., USA, 2012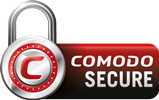 All transactions handled securely and discretely by Failsafe Payments Europe Ltd via eTicketsClub owned by Failsafe Payments Europe Ltd.
Please visit Failsafe Payments Europe Ltd our authorized sales agent.
Failsafe Payments Europe Ltd is the designated Reseller, E-ticket Supplier, Access Management Provider and Payment Processor for Gloria Brides
For billing support and/or customer service visit Failsafe Payments Europe Support center www.etclub.cc
Anti-scam policy
Any agency may have problems because of scammers: when a lady comes to register at the agency, all what managers see is her passport (it is obligatory for all our agencies to check lady's information: name, age, date of birth, marital status and whether she has children). Further on, when a lady starts writing letters and receives responses from men, the agency (translators and operators) follow ANY requests about money. If we see such a request- the lady's profile is removed from our database.
We are concerned about those women who make money by asking from Western men their practice, we are trying to fight the business of scamming men. Be aware that this fraud can be run in the Internet by individuals or agencies. You should know that we are serious agency and understand that only HONEST work will ensure that we stay in the business. We support anti-scam program and warn all Western men - do not send money to Russian girls you do not know well, do not mention your income and possessions during correspondence, avoid money topic at all. People in Ukraine think that life in the West is easy and people there have so much money that they do not know what to spend it for. Do not make Russian girls think it is true. Our dating agency tries to save you from scammers and give you possibility to meet an honest Russian girl who would become your wife.
Use dating agencies where you pay for corresponding and letter forwarding: dating net-works care about their reputation, the agency checks their women-clients identity (so, you avoid possibility to write to a phantom woman), the agency translates and delivers letters to women and do not charge them (so, you avoid possibility to be scammed by need-money-for-internet-cafe-and-translation scenario); besides, you can always ask for advice, help and support.
The head office of our site is in USA. We cooperate with many agencies in Ukraine and CIS nations. We carefully check all users of our site (passport, id).
We value our reputation and try to avoid and retrace scammers.
If you'll have any complaints or suspicions, please feel free to contact us and we'll do everything possible for you to feel secure using our service.
Depending on what you do when you visit any Web site, you are providing information about your visit to the site's owners. This includes our site. We value privacy and think you do too, so we want you to have the information you need to make your own decisions about your personal privacy. When you visit or supply information to any Web site, we think it's a good idea for you to first understand what that site's privacy policies are. If the site does't tell you, do't hesitate to ask.
We do not use your personal information for any other purpose; we never sell it to any third party; and we never share it with any third party.
Back