Successful stories and
feedback
Dear staff of "Gloria Brides" thanks you so much for your hospitality and professionalism during my visit. It is very much appreciated. I like the way your agency operates.
Tom B., USA
Dear sir , I am back in Australia
And I'm already thinking about coming back soon I had the best time of my life in my visit to your country, all the girls were great and the staff excellent mate!e!
Steve T, Australia
I have been using "Gloria Brides" for some time now and in November I met a young lady on here. We had been exchanging emails for about two months before we met for the first time. We'd both been single for around two years. I was the first person she met from "Gloria Brides".... As for the future... there is one, and we will see what it brings us.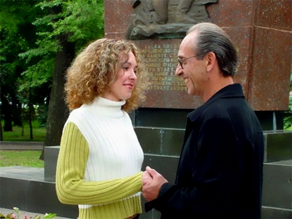 Chris D., UK