Successful stories and
feedback
Thank you for helping me to find my beloved woman OLena. She was posted on your site and she and I have corresponded seriously for almost six months before meeting and now learning much about each other. Each time that she and I talked, we have become closer to each other. I am planning on going to the Ukraine to see her again and I am looking forward to her visiting me. Elena is everything that I have been dreaming about. Thanks to you and your web site!!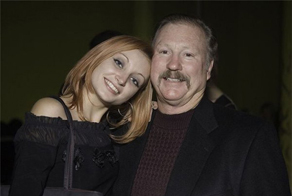 Tim R., USA
I have been a member of the website for a little over a month. I cancelled my membership because I found a woman that I am interested in and will continue to correspond with. I want to thank  "Gloria Brides"for giving me the opportunity to meet the one that I would like to build a future with. Thank You.
Kevin F., UK
I have never thought that its possible to find close person who lives so far from you..i've never used such services and now I realize that it was my mistake...Your website is a great ability for lonely hearts to find their second half. I am happy  to be on this site!!
William D., USA