Successful stories and
feedback
Firstly I had  a bit suspicious attitude to all these marriage agencies dut Im risky guy  . I decided to try and it was one of the best decisions I've  evr  made.  I dreamt about meeting smd special for me…my beloved..I think I have already found her. .My dearest lady Viktoria..
Ron C., New Zeland
I want to share my happiness ..I have never thought that  my life  will turn this way but I have met a beautiful lady here. Her profile has caught my eyes ..we started to communicate  and my feelings grew with every message  and soon I realized that I fell in love with her..She is my ideal...! I am going to ask her to  marry me !
My appreciation!
Alan S., Norway
I would like to extend my sincerest appreciation and thanks to you and your agency for all the assistance and advice rendered. As things stand, you have proven to be reliable, trustworthy and very efficient. Hopefully, I will get to meet with you and the people your agency in the near future and then I will show my appreciation in person. This is just a short note to encourage you to keep-up the good work.
Have a pleasant evening and all the best.
Tony B., USA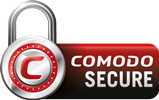 All transactions handled securely and discretely by Failsafe Payments Europe Ltd via eTicketsClub owned by Failsafe Payments Europe Ltd.
Please visit Failsafe Payments Europe Ltd our authorized sales agent.
Failsafe Payments Europe Ltd is the designated Reseller, E-ticket Supplier, Access Management Provider and Payment Processor for Gloria Brides
For billing support and/or customer service visit Failsafe Payments Europe Support center www.etclub.cc
Live Chat
What's chat?
Chat is a service for registered members who want to make conversation in real time with one or several ladies.
By clicking Chat (under a lady's avatar) you are able to quickly set up a private chat session with any Lady who is currently online.
When you use the service Chat you can see all the Russian girls who are available right now for chatting.
You do not need any special software or set-up for your computer.
Chat with Russian girls online is much faster than exchanging emails - it's just like talking on the phone.
When the Lady is online you may communicate with her in 3 ways: Chat, Video chat, or Voice chat. You just need to choose the most suitable way of communication for you and your Lady and enjoy each other's company for as long, as you wish.
What's Video chat?
Video chat helps you and your lady to see each other in real time. (NOW!!!)
You can have a virtual date with your lady now.
Video chat gives you more real information about the Russian girls you may be interested in.
If you want your lady to see you while live chat session, it will be absolutely FREE for you.
What's Voice chat?
Now you can not only see, but hear your Lady in real time!
What's the price of a Live Chat?
Chat is billed as 1 coin per minute. Billing begins once you begin Chat.
Video Chat «on» adds 1 coin per minute.
Voice Chat «on» adds 1 coin per minute.


To end Text Chat, select "End Chat" and your session is finished.
To end Video or Voice Chat, press "ON/OFF" button.
Back